Trade Associations
ELECTRONIC COMPONENT INDUSTRIES ASSOCIATION (ELCINA)
ELCINA was established in 1967 when India's Electronics industry was still in its infancy. Since then, ELCINA has been well known as an interactive forum for electronics and IT manufacturers.
Apart from the basic objective of promoting hardware manufacturing through active representation and advice to the Government, ELCINA has been networking with national and international technical institutions and business promotion bodies to further the interests of its members.
Today, in an increasingly liberalised environment, there is greater focus on professional and value-added services rendered by the Association to the Electronics and IT Community.
Address: ELCINA House, 422 Okhla Industrial Estate New Delhi, INDIA-110020
Pin Code : 110020
Country: India
State: Delhi
Telephone: (91 11) 26924597, 26928053
Fax: (91 11) 26923440
Email: elcina@del2.vsnl.net.in
Website: www.elcina.com
Electronics & Computer Software EPC
Electronics and Computer Software Export Promotion Council (ESC), sponsored by the Government of India is India's largest Electronics and IT trade facilitation organization. Starting in 1989, with an export performance of US$ 200 million,
ESC has successfully steered India's Electronics and Software Exports to US$ 65 billion during 2010-11 with membership of over 2200 exporters today. ESC facilitates global interests of foreign companies interested in establishing business linkages in India. ESC's excellent match - making services help interested ICT companies to locate a reliable partner in India for their business requirements.
In an Industry where the degree of technological obsolescence is very high, ESC is striving hard to elevate India's position in the international trading arena of the Electronic and Computer Software.
Address: PHD House, 3rd Floor, Ramakrishna Dalmia Wing, Opp. Asiad Village New Delhi
Pin Code : 110016
Country: India
State: Delhi
Telephone: 91-011-26510632, 26964463
Fax: 91-11-26853412
Email: esc@vsnl.com
Website: www.escindia.in
FEDERATION OF HOTEL AND RESTAURANT ASSOCIATIONS OF INDIA (FHRAI)
FHRAI is the voice of the Hospitality Industry and provides an interface between the Hospitality Industry, Political Leadership, Academics, International Associations and other Stake Holders.
FHRAI is committed to the progress of the Industry through the various activities like education and training, research and publication, Annual Convention to promote interaction with Government officials, political leaders and stake holders of the Industry.
FHRAI is managed by the Executive Committee headed by the elected President having a tenure of one year. The Executive Committee comprises of members from the four Regional Associations. The day-to-day business is conducted by the Secretariat headed by the Secretary General.
Address: B-82, 8th Floor, Himalaya House, 23, Kasturba Gandhi Marg New Delhi - 110001
Pin Code : 110001
Country: India
State: Delhi
Telephone: (91 11) 2331 8781, 2331 8782, 2332 2634
Fax: (91 11) 2332 2645
Email: fhrai@vsnl.com
Website: www.fhrai.com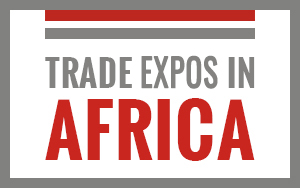 Sign Up for Newsletter
Sign up to receive our free newsletters!
We do not spam. We value your privacy!