Trade Associations
NATIONAL ASSOCIATION OF SOFTWARE & SERVICE COMPANIES (NASSCOM)
NASSCOM is the industry association for the IT-BPO sector in India. A not-for-profit organisation funded by the industry, its objective is to build a growth led and sustainable technology and business services sector in the country.
Established in 1988, NASSCOM's membership has grown over the years and currently stands at 1,350. These companies represent 95 percent of industry revenues and have enabled the association to spearhead initiatives and programs to build the sector in the country and globally.
Address: International Youth Centre Teen Murti Marg Chanakyapuri New Delhi - 110021
Pin Code : 110021
Country: India
State: Delhi
Telephone: (91 11) 23010199
Fax: (91 11) 23015452
Email: info@nasscom.org
Website: www.nasscom.org
PHD CHAMBER OF COMMERCE AND IDUSTRY
PHD Chamber of Commerce and Industry, established in 1905, is a proactive and dynamic multi-State apex organisation working at the grass-root level and with strong national and international linkages.
The Chamber acts as a catalyst in the promotion of industry, trade and entrepreneurship. PHD Chamber, through its research-based policy advocacy role, positively impacts the economic growth and development of the nation.
PHD Chamber is more than an organisation of the business community, as it lives by the chosen motto In Community's Life & Part of It and contributes significantly to socio-economic development and capacity building in several fields.
Address: Suite No.23, 2nd Floor, Indra Palace, H Block Middle Circle, Connaught Place, New Delhi-110 001
Pin Code : 110001
Country: India
State: Delhi
Telephone: 91-11-23327421
Fax: NA
Email: phdcci@phdcci.in
Website: www.phdcci.in
SOCIETY OF INDIAN AUTOMOBILES MANUFACTURERS (SIAM)
SIAM is an important channel of communication for the Automobile Industry with the Government, National and International organisations. The Society works closely withy all the concerned stake holders and actively participates in formulation of rules, regulations and policies related to the Automobile Industry.
SIAM provides a window to the Indian Automobile industry and aims to enhance exchanges and communication, expand economics, trade and technical cooperation between the Automotive Industry and its international counterparts.
Address: Core IV B, 5th Floor, India Habitat Centre Lodi Road, New Delhi 110003
Pin Code : 110003
Country: India
State: Delhi
Telephone: (91 11) 24648555; 24647810-12
Fax: (91 11) 24648222
Email: siam@siam.in
Website: www.siamindia.com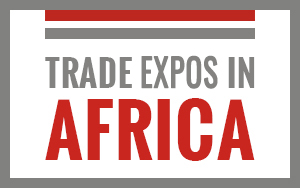 Sign Up for Newsletter
Sign up to receive our free newsletters!
We do not spam. We value your privacy!