Trade Associations
FEDERATION OF INDIAN CHAMBERS OF COMMERCE & INDUSTRY (FICCI)
Established in 1927, FICCI is the largest and oldest apex business organisation in India. Its history is closely interwoven with India's struggle for independence, its industrialization, and its emergence as one of the most rapidly growing global economies. FICCI has contributed to this historical process by encouraging debate, articulating the private sector's views and influencing policy.
A non-government, not-for-profit organisation, FICCI is the voice of India's business and industry.
FICCI draws its membership from the corporate sector, both private and public, including SMEs and MNCs; FICCI enjoys an indirect membership of over 2,50,000 companies from various regional chambers of commerce.
Address: Federation House Tansen Marg New Delhi 110001
Pin Code :
Country: India
State: Delhi
Telephone: 011-23738760-70
Fax: 011-23721504, 23320714
Email: ficci@ficci.com
Website: www.ficci.com
FEDERATION OF INDIAN EXPORT ORGANISATIONS (FIEO)
The Federation of Indian Export Organisations represents the Indian entrepreneurs spirit of enterprise in the global market.
Known popularly as "FIEO", this apex body of Indian export promotion organizations was set up jointly by the Ministry of Commerce, Government of India and private trade and industry in the year 1965.
FIEO is thus a partner of the Government of India in promoting India's exports.
Address: Niryat Bhawan", Rao Tula Ram Marg, Opp. Army Hospital Research & Referral
Pin Code : 110057
Country: India
State: Delhi
Telephone: 91-11-26150101-04
Fax: 91-11-26150066/26150077
Email: fieo@nda.vsnl.net.in
Website: www.fieo.org
INDIAN ELECTRICAL & ELECTRONICS MANUFACTURERS' ASSOCIATION(IEEMA)
Indian Electrical & Electronics Manufacturers Association (IEEMA) is the apex association of manufacturers of electrical, industrial electronics and allied equipment in India. Founded in 1948, IEEMA has a pan India presence with its headquarters in Mumbai and regional offices in New Delhi, Kolkata and Bangalore.
IEEMA, the first ISO certified industry association in India, has over 750 member organisations encompassing the complete value chain in power generation, transmission and distribution. Its membership base, ranging from public sector enterprises, multinational companies to small and medium companies, gives IEEMA a truly national representative character.
Address: Rishyamook Building, First Floor, 85 A, Panchkuian Road, New Delhi 110001, INDIA.
Pin Code : 110001
Country: India
State: Delhi
Telephone: +91 11 2336 3013 / 14
Fax: +91 11 2336 3015
Email: delhi@ieema.org
Website: www.ieema.org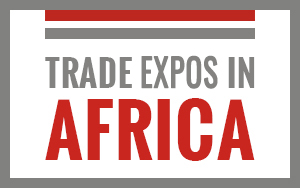 Sign Up for Newsletter
Sign up to receive our free newsletters!
We do not spam. We value your privacy!