Industrial & Machinery Indian Exporters Directory
Shalvi Engineering Corporation
Dear Sir/M\'am, Greetings for the day...!!! Sub-INTRODUCTION OF SHALVI ENGINEERING CORPORATION At the outset we take this valued opportunity to introduce ourselves as reputed Technological Products Trading and Service Providing company having more than 20 years of rich experience in supply chain management , Procurement along with excellent Inventory Management dealing in the Indian , Africa and Gulf Market. We represent the world wide & Indian reputed Manufacturers to promote their pioneer Industrial Products for the various Industries like Oil & Gas , Petrochemical , Pharmaceutical , Fertilizers , Chemical etc. MECHANICAL PRODUCTS SUPPLY & SERVICES: Trading and Exporting segment -- Pipes & Tubes, Pipe Fittings, Pipe Hangers ,Struts & Fittings,Flanges ASME /ANSI Fasteners, Stud Bolts, Gaskets .All types of valves,Gate Value, Ball Value,Butterfly Value ,Check Value, Filters, Gaskets , Mechanical Seals , Bearings , Strainers, SS Fittings, Pumps, HVAC Spares , Water Treatment Spares, Boiler & Incinerator.… ELECTRICAL PRODUCTS SUPPLY & PROJECTS : Supplying of Junction Boxes, Enclosures, UPS Systems, Cable Management System, Control & Signalling Devices, Earthling Material, Flame Proof Equipment\'s, Cable Lugs, Cable Glands, Fuse, Relay, Contactor, Push Buttons, Heating Elements, UPS Systems, VFD's, Transformers, Electrical Control Panel, Fire Alarm & Accessories, Bus Bars, Support Light Fitting, Fixtures , All Electrical Turnkey Projects from designing to commissioning and many more advance products... INSTRUMENTATION PRODUCTS SUPPLY & PROJECTS : Supply Process Control Instrumentation , Temperature and Pressure Gauge , Thermocouples , Control Valves, Level Gauges & Sensors , Various types of Flow Meters , Transmitters Thermocouples, Instrumentation Cables ,Thermo wells , Calibrators & Recorders, Solenoid Valves, , PLC of Siemens , Allen Bradley ,Digital Indicators & Controllers, Gas Detectors, Automated Valves…. WATER / WASTE WATER/ ETP TREATMENT PLANTS & SPARES SHALVI ENGINEERING is a company with competence in the fields of Water, Waste Water and Air Monitoring technology ( CEMS ) . Managed by a group of leading water professionals, Technologists and Engineers, the company has a vision of being a single point resource for products, technologies and services in the field of Water & Waste Treatment Equipment & Components manufactured For more details please review our attached company profile .

Product/Services:
Industrial equipment , Projects , Instrumentation and panels
Address:
No. 108, Neco Chamber, 1st Floor, Plot No. 48, Sector 11, CBD Belapur Navi Mumbai - 400614, Maharashtra,
Country:
India
City:
Navi Mumbai
Telephone:
9820868723
Website:
www.shalviengineering.com
---
AIM exports
Our primary commercial services include international exports, re-exports and imports Engineering designing , systems analysis, bulk procurement, system Testing and support, systems integration, field service and commissioning.

Product/Services:
Agriculture,Construction equipment & Automation Control panel solution provider
Address:
Bunglows No.135/136, Kamrej road surat
Country:
India
City:
Surat
Telephone:
+919825649392
Website:
http://www.aimexponow.com
---
Sifter International
Sifter International engineers are continually working on new designs that make our customers the most efficient food processors with the highest quality produce. Our goal is to be your partner in processing top quality produce in the most efficient manner. With a list more than 5,000 satisfied customers and more than 300 turnkey projects. We have an ever increasing clientage across 4 continents. Due to our impeccable quality machinery and after sale services we have bagged many prestigious awards at national and international levels.

Product/Services:
agro products cleaning, grading and sorting. All types of grinding including cryogenic grinding, sieving machines, extractions machines, all kinds of industrial dryer equipments, material handling equipments and other industrial facilities
Address:
Plot Number 83, Sector 6, Industrial Area
Country:
India
City:
Faridabad
Telephone:
+919910030832
Website:
http://www.sifterinternational.com
---
Sunray International
SUNRAY INTERNATIONAL, established in 2006, is a large establishment having core capabilities of supplying Chemicals, Minerals, Engineering goods, Building materials, Agriculture Equipments, Organic Fertilizers, Agro & Its Processed Products etc. SUNRAY INTERNATIONAL is leading Manufacture and government recognized Exporters and Domestic Supplier. Within a short span our company has established a reputation as a reliable international supplier of quality and vivid variety products. We endeavored to provide the best quality material at the most reasonable prices. We wish to use our strengths to cater client requirements using our full potential. It has enabled us to establish a long term business relation with our prospective buyers.

Product/Services:
Sodium Carboxymethyl Cellulose (CMC), Sodium Carboxymethyl Starch (CMS), Carboxymethyl Tamarind Kernel Powder (CMT/CMTKP), Monochloroacetic Acid (MCA), Sodium Monochloro Acetate (SMCA), Guar Gum Powder, Dolomite, Soapstone, Hydrated Lime, Marble Powder, Chalk Powder, Calcium Carbonate, Cotton Cake, Groundnut Cake, Castor Cake, Castor De Oiled Cake (Castor Meal), Neem Cake, Neem De Oiled Cake, Castor Oil Cold Press (Virgin), Neem Oil Cold Press (Virgin), Water Pump, Insecticide Sprayer, Ceramic Tiles, Sanitary Wares
Address:
323, Vitt Bhavan, Opp. Swaminarayana Gurukul,. Gondal Road.
Country:
India
City:
Rajkot
Telephone:
+912812364337
Website:
www.sunrayinternational.com
---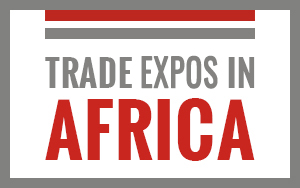 Advertisment
Sign Up for Newsletter
Sign up to receive our free newsletters!
We do not spam. We value your privacy!