Industrial & Machinery Indian Exporters Directory
Swarna Fasteners
Swarna Fasteners is a well-reputed Hex Bolt Manufacturers based in Delhi. The company deals with a different type of industrial fasteners, which are used in a number of applications since 2011. The company believes that success comes in cans instead of cannot.In the cut-throat competition after overcoming millions of barrier, the company finally receives the certificate for their quality products. Now, being an ISO Certified Company, they give assurance to deliver products in bulk quantity at your doorstep in a minimal time period.

Product/Services:
Spring Washer
Address:
2628, Hudson Line, Kingsway Camp
Country:
India
City:
New Delhi
Telephone:
9818958213
Website:
http://www.studbolts.in/
---
AntaraDuit
Our foreign currency exchange rate service is available for you to make the transactions conveniently at any of our branches at the most competitive rate. We are one of the foremost money changer and forex malaysia.

Product/Services:
AntaraDuit Agensi Sdn Bhd. , A Malaysian Home Grown Business Started in 1978 as a small Counter inside the Ampang Park Shopping Complex Which is the 1 st Shopping Complex In Malaysia to Cater the Patrons of the complex, who were mostly Tourist , The Royals , all the Embassy Related Patrons, and Local and Foreigners who were travelling for many different purposes. Malaysia Was Starting to grow with the Vision of 2020, So did our company we were growing gradually in regards to the market demand and needs. Currently Our Company has 3 branches with proposals In-line for More .We are currently serving the clients with our strong, energetic young and Growing team of work force to serve our clients with the best of our services and competitive ability. We Thank All Our Beloved Customers, Who Have always been our support. Thanks and Regards, Business Team AntaraDuit www.antaraduit.com.my Chat:- Email: enquiry@antaraduit.com.my + 60321611225 https://play.google.com/store/apps/details?id=com.antaraduit
Address:
kg-4, Ground Floor, Ampang Park Shopping Center, Jalan Ampang, Kuala Lumpur, Federal Territory of Kuala Lumpur, Malaysia - 50450
Country:
Malaysia
City:
Kuala Lumpur
Telephone:
321611225
Website:
http://www.antaraduit.com.my/
---
Virasat - Manufacturer & Exporter
The term \'Virasat\' means Legacy and as the name suggests, Virasat brings the legacy to you. Virasat is an old, family owned business pinned in the manufacture and export of vintage inspired, hand crafted, exclusive home furnishings, textiles and men & women fashion products. Virasat has its roots based in India with its international office based in United Kingdom to cater to our Clients in the UK, Europe and USA. The colours and patterns of the products are carefully chosen to give each product a touch of lush and elegance that Virasat swears by. Our designs are a perfect blend of contemporary sensibilities to the traditions of royalty and excellence. Inclination to our roots let an imaginative and extensive range of nature inspired prints, embroidery & hand embellished exclusive fashion accessories, home products and textiles. Keeping heritage, nature & vintage theme in mind, we offer finest collection of Hand crafted, block print products like Quilts, Duvets, Bed covers, Cushion Covers, Purses, Clutches, Bags, Scarves, Jewelry and Fashion Accessories. Our artisans are highly skilled and experienced in block making, block printing,stitching, textile making, furniture carving, cotton carding, quilting and voile making. Our Team and Equipments: Including trained and skilled craftsmen our machines and equipment\'s are up to international standards ensuring the best quality products. Our team has a combined experience of over 25 years in the industry including our senior designer who has studied from the prestigious London College of Fashion bringing a lot of style and essence to our products. The owner has over 35 years of Business Experience ensuring excellence in all areas of the Business and making sure the Clients are always happy and well looked after, as we keep our Clients on top of everything else.
Product/Services: Quilt, Cushion Cover, Bed sheet, Bed cover
Address: C-303 Pearl Green Acres,
Country: India
City: Jaipur
Telephone: 9828018312
Website: http://thevirasat.com

---
ARVIND CORROTECH LIMITED
ARVIND CORROTECH "Our aim is to deliver turnkey galvanizing plants with international quality standards, world-class service and performance using cost-effective technology". Arvind Corrotech Limited is a leading turnkey project engineering and construction company that caters to surface coating industries such as galvanizing, electroplating, anodizing and powder coating. The company has extensive experience and ability in implementing leading technology and innovative methods to deliver very high quality, low capital and efficient plants worldwide.
Product/Services: Arvind corrotech Limited is a manufacturer and exporter of Galvanizing Plant Pickling Tank Polypropylene Tank Thermoplastic Tank Acid Fume Extraction System and Acid Storage Tank.
Address: BLOCK NO. 198, CHANCHARAWADI, VASANA VILLAGE, NR. CLARIS PHARMA, SARKHEJ-BAVDA ROAD, TA. SANAND,
Country: India
City: Ahmedabad
Telephone: 02717294146
Website: www.arvindcorrotech.com

---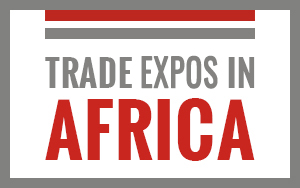 Advertisment
Sign Up for Newsletter
Sign up to receive our free newsletters!
We do not spam. We value your privacy!