Printing, Packaging & Plastic Indian Exporters Directory
Verve Corporate Gifts Suppliers
Verve is an online store of high quality corporate gifts. Our gifts are best in quality and available at affordable price range, we are also whole sale supplier of corporate gifts in India.
Product/Services: Corporate business gift, Indian gift items suppliers, executive corporate gifts, photo frame–corporate gift supplier, printing solutions Delhi, printing solutions India, puzzles-corporate gift supplier, corporate gifts, printing solutions
Address: B-59, Soami Nagar south, Soami Nagar, New Delhi, India, 110017
Country: India
City: Delhi
Telephone: 9810336464
Fax:
Website: http://www.verve.in/
Italica Furniture Private Limited
Italica Furniture is a pioneer in manufacturing of outdoor garden furniture. Our array of plastic moulded furniture includes stylish and elegant plastic moulded chairs, dining tables and sunloungers. Our furniture are reckoned for their outstanding style, design and durability. For more information, visit Italica Furniture online.
Product/Services: plastic furniture
Address: 48B, B Wing, Mittal Towers, Nariman Point
Country: India
City: Mumbai
Telephone: 22 22045104
Fax:
Website: http://www.italicafurniture.com
As a Qualitative Manufacturing Company, we sincerely believe that every customer of ours should have pleasurable moments to share during his association with us and continue to patronize our services, year after year. We use premium raw materials and additives.Alternative colors and surface types (smooth or embossed treatment) Very high tensile strength (similar to the strength of steel Strap up to 80%) ☛Mayank Pandya ☛+917878 0101 78 Skype: Patel.Strap export@patelstrap.com
Product/Services: PET STRAP : Our Pet straps (Polyester Strapping) is tested and recommended for all well- Established packaging machines applying for the ISO 9001:2015 quality standards. Customers from around the world can rely on our strapping. PET Strapping is a new rage in the packaging sector and is steadily replacing Steel Strapping across all industry segments ranging from glass, lumber, paper, ceramics to brass rods, ingots etc.
Address: Plot No 249, G.I.D.C.Chitra-364004
Country: India
City: Bhavnagar
Telephone: +91 278 244 4100
Fax:
Website: www.Patelstrap.com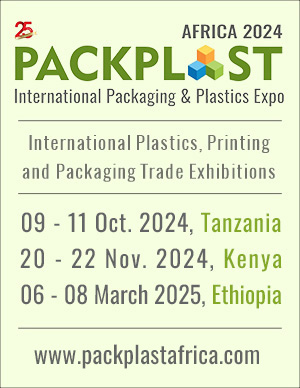 Sign Up for Newsletter
Sign up to receive our free newsletters!
We do not spam. We value your privacy!