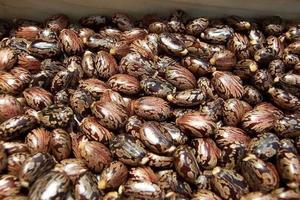 Castor seed futures saw its highest single day jump since March this year on National Commodities and Derivatives Exchange (NCDEX) supported by the highest ever monthly export volume of castor meal and reports of crop damage due to heavy rains in Gujarat.
The benchmark castor seed contract on NCDEX for September delivery rose more than 3.2% or Rs 147 on Wednesday to trade at Rs 4727 per quintal, its highest level in 4 ½ months. Castor meal exports in June was revised to 1,19,315 tonne from 62,516 tonne, according to data released recently by the Solvent Extractors' Association of India (SEA).
Export volumes for July have not been updated but are expected to be good. The revised export data for castor meal in June is the highest ever recorded for a single month.
In June last year, India exported 40,591 tonne of castor meals. For April-June this year, exports of castor meal were at 1,49,881 tonne, significantly higher than 80,808 tonne shipped during the same period in the previous year.
"South Korea was the major importer of Indian castor meals and was followed by Taiwan and Singapore," said Ritesh Kumar Sahu, fundamental analyst, agri commodities, Angel Commodities Broking.
During last week of July, heavy and incessant rains triggered flooding and water logging in Banaskantha and Surendranagar has hit castor crops in the region. Gujarat and Rajasthan account for more than 82% of castor area in the country.
The castor acreage in Gujarat increased manifold till the end of July due to easy availability of hybrid seeds in the beginning of the season. Castor acreage in Gujarat has increased 279% till August 4 to 1.44 lakh hectares as compared while Rajasthan recorded a jump of 133% in area to 66,200 hectares.
During 2016-17, castor seed production in the country was down 25% because of lower acreage in Gujarat. In its fourth round estimate, SEA has revised its castor seed production estimate down to 10.61 lakh tonne compared to 14.23 lakh tonne in 2015-16.
Source : http://timesofindia.indiatimes.com
Leave a comment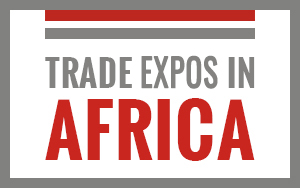 Sign Up for Newsletter
Sign up to receive our free newsletters!
We do not spam. We value your privacy!