Printing, Packaging & Plastic Indian Exporters Directory
Rainbow Packaging
Rainbow packaging is one of the leading Printing and Packaging manufacturers and suppliers in Mumbai, India. Founded in the year 1996, We have an expertise of over 20 years in this industry. We have expanded our products to a wide range to provide one-stop shop solutions to our clients. The popular services that we cater are Non-Woven Bags, Promotional Carry Bags, Recyclable Paper Bags, Corrugated box, Plastic Shopping Bags & more. Our products are engineered to provide better utility and relieve our clients from the pain of finding the right packaging and ideal promotional products for themselves.

Product/Services:
Eco-Friendly Non Woven Bags, Recyclable Paper Bags, Plastic Shopping Bags, Promotional Carry Bags, Photo Printed Carry Bags, Trade Fair Bags, Eco Friendly Paper Bags, Brochures & Catalogs, Calendars, Printed Paper Boxes, Diaries, Booklet Printing, Pamphlets, Cardboard Boxes, Paper Files, Garment Tags, Bubble Wrap Rolls, Tamper Proof Courier Bags, Printed Cello Tapes, Cheque Book/ Atm card delivery envelopes, Loan Documents Envelopes
Address:
A/315, Kanara Business Centre, Laxmi Nagar, Link Road, Ghatkopar (East), Mumbai-400075
Country:
India
City:
Mumbai
Telephone:
8767255185
Website:
https://www.rainbowpackaging.in/
---
Cosmopack Pvt. Ltd
Cosmopack has a highly motivated team with good performance and ethical business culture practices focusing on innovations. We produce a range of products such as Insulation Material Manufacturers, Puf (polyurethane foam) pipe section Manufacturers Hyderabad, blocks, pipe sections, boxes, beads and Decorative sheets. The production team are highly experienced in the EPS field for more than20 years and every nook and corners in the field are well explored by them. The machineries and equipment we use in EPS manufacturing is new and custom built to tolerate the high production demands. If you are interested to Buy Thermocol sheets please contact us. We are manufacturers of Suppliers Dealers of Thermocol Box and Pipe. Our manufacturing unit is located at the outskirts of Hyderabad and with ability of Large Scale Production of desired quality and size. We are EPS Manufactures in Hyderabad and supplying since 1995 in Bangalore, Hosur, Karnataka, and Hyderabad, Kerala, Tamil Nadu and other states of south India.

Product/Services:
Thermocol Mouldings Manufacturer in Hyderabad Thermocol ice box and block manufacturers EPS Manufacturers in Hyderabad Buy Thermocol sheets Suppliers Dealers of Thermocol Box and Pipe Puf (polyurethane foam) pipe section Manufacturers Hyderabad Insulation Material Manufacturers
Address:
Survey Number 226/A, Malkapuram Village Choutuppal Mandal, Nalgonda District, Hyderabad - 508252, Telangana, India
Country:
India
City:
Nalgonda
Telephone:
9844013386
Website:
https://www.cosmopack.in
---
Windsorpack Industries Pvt Ltd.
Windsor Industries provides for the world-class quality of EPS (thermocol) packaging, disposable glasses and plates and unique biodegradable cornstarch crockery. The products are widely used in schools, colleges, offices and restaurants, to name a few.

Product/Services:
Disposable bowls,cornstarch crockery,biodegradable crockery,bopp self adhesive tape
Address:
Windsor Complex, Industrial Focal Point, Vill. Chanalon, P.O. Kurali, Distt. Ropar
Country:
India
City:
Kurali
Telephone:
0160-2640344
Website:
http://www.windsorpack.com
---
Pactec Packaging Pvt Ltd
We are manufacturer, trader & exporter of flexible packaging materials

Product/Services:
Flexible Packaging Materials Packaging Pouches & Rolls Roto Gravure Printed Pouches & Rolls Packaging Materials
Address:
Calicut
Country:
India
City:
Calicut
Telephone:
9207437204
Website:
www.pactec.in
---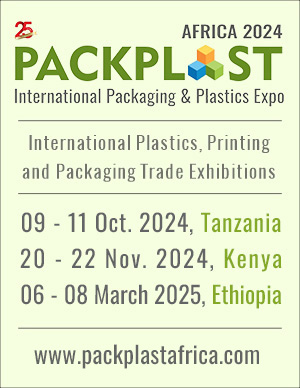 Advertisment
Sign Up for Newsletter
Sign up to receive our free newsletters!
We do not spam. We value your privacy!