Printing, Packaging & Plastic Indian Exporters Directory
Jai Bharat Traders
We are one of the leading supplier of imported A4 copy paper. All leading international brands are available with us.
Product/Services: A4 Paper, Copier Paper, Photocopy Paper, Xerox Paper, Double A Paper, IK Plus Paper, Paper One Paper
Address: 1st Floor, Srinivasa Towers, Ferry Road, Yanam - 533464, Pondicherry, Union Territory of India.
Country: India
City: Yanam
Telephone: 8143955589
Website: www.a4paper.in

---
Vishal Synthetics
Vishal Synthetics is one of the reliable Non Woven Products Manufacturer, supplier and exporter of non woven fabric, non woven fabric bags, spun bonded, etc. Please visit our online catalog to view our gallery and shop at best prices.
Product/Services: Non woven bags,Spun Bond Non Woven Fabric,Laminated Non Woven Fabric,Specially Treated Non Woven Fabrics,Non Woven Home furnishing Products,Non Woven Agriculture Products, Non Woven Medical Disposables,Non Woven Hygiene & Sanitary Products,Non woven Garment Applications,Airline Applications,Non woven Packaging Cover
Address: 68,G.I.D.C. Estate Kadi
Country: India
City: Kadi
Telephone: 02764-263072
Website: http://www.vishalnonwoven.com/

---
P.R.GLOBALRESOURCES INDIA
Hi, We are a leading Exporter,Suppliers & a Trading House of All Verities of Papers & Paper Boards: 1: Single Layer -Multi Layer Natural & Golden Yellow Kraft Paper In Reels & Sheets as: Fluting Medium ,Flute Liner,Test Liner,Kraft Liner , Plain Kraft & Poster Paper & Kraft Board, 45 to 600 gsm , BF 14-35 2) Duplex Board-LWC/HWC,SBS Board,Box Board One Side & Both Side Coated. 3) Newsprint/ High Bright Newsprint & High Bulk Newsprint, GSM 42 to 85, Brightness 50-70% 4) Thermal Paper/ Copier Paper/Offset Printing/Xerox Paper/Cream Mow / Maplitho & Color Printing Paper GSM: 45 to 85, Brightness 70 to 100. 5) Corrugated Boxes in 2ply, 3ply , 5ply & 7ply Laminated & Laminated. 6) Note Books/ Rough Paper / Exercise Note Books/ Paper Bags/Envelop etc. 7) Steels/Metals /Aluminium Foils/G.I.Wire/Winding Wire/Electrodes Products. 8) Chemicals: Verities Grade of Starch/Gums & Industrial Papers Chemicals . 9) Manganese Powder/ water purifying powder/ Coal Ash & limes.. 10) Sugar/ Rice/Wheats/Onions Etc..
Product/Services: Hi, We are a leading Exporter,Suppliers & a Trading House of All Verities of Papers & Paper Boards: 1: Single Layer -Multi Layer Natural & Golden Yellow Kraft Paper In Reels & Sheets as: Fluting Medium ,Flute Liner,Test Liner,Kraft Liner , Plain Kraft & Poster Paper & Kraft Board, 45 to 600 gsm , BF 14-35 2) Duplex Board-LWC/HWC,SBS Board,Box Board One Side & Both Side Coated. 3) Newsprint/ High Bright Newsprint & High Bulk Newsprint, GSM 42 to 85, Brightness 50-70% 4) Thermal Paper/ Copier Paper/Offset Printing/Xerox Paper/Cream Mow / Maplitho & Color Printing Paper GSM: 45 to 85, Brightness 70 to 100. 5) Corrugated Boxes in 2ply, 3ply , 5ply & 7ply Laminated & Laminated. 6) Note Books/ Rough Paper / Exercise Note Books/ Paper Bags/Envelop etc. 7) Steels/Metals /Aluminium Foils/G.I.Wire/Winding Wire/Electrodes Products. 8) Chemicals: Verities Grade of Starch/Gums & Industrial Papers Chemicals . 9) Manganese Powder/ water purifying powder/ Coal Ash & limes.. 10) Sugar/ Rice/Wheats/Onions Etc..
Address: NAGPUR-440034
Country: India
City: NAGPUR
Telephone: 09326031739
Website: www.prglobalresources.in

---
Madanyu
Madanyu is one of the top online stores in India exclusively for Mobile Cases and Covers. We at Madanyu, offer designer and customizable mobile phone cases for your smart phones.

Product/Services:
Premium designer and customized cases.
Address:
B-224, Bhaveshwar Arcade, LBS Marg, Ghatkopar
Country:
India
City:
Mumbai
Telephone:
9867123425
Website:
http://www.madanyu.com
---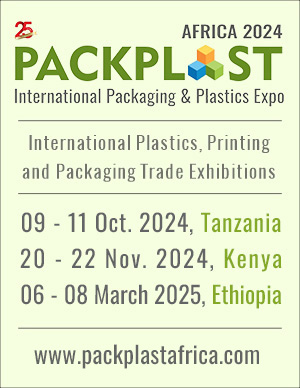 Advertisment
Sign Up for Newsletter
Sign up to receive our free newsletters!
We do not spam. We value your privacy!