Medical & Healthcare Indian Exporters Directory
Xcell Breeding & Livestock Services Pvt Ltd
Xcell Breeding & Livestock Services Private Limited is to market top quality genetics to the Indian dairy farmers directly offering \'best bulls at best prices\'. Xcell Breeding has been supplying the India and International genetics market with world class bull semen. We are one of the leading bull semen wholesalers in the India, providing high quality semen for many of the better known direct semen selling companies. With such a large expanse of top quality bulls, whilst continuing to wholesale around the world, in the India. Xcell Breeding.com was created Working in partnership with Indian Dairy Farmers we endeavour to ensure your peace of mind with regards to pricing - any orders placed will benefit from our price promise to you. The price per straw is secured on the day of order and delivery may be reserved up to six months in advance. Should the market price increase before delivery, you still pay the price when ordered. Should the price decrease by the delivery date you only pay the new lower price. We also operate a Loyalty Scheme allowing us to reward customers throughout the year with the best level of pricing available. Customers are allocated their own personal breeding adviser who will advise on the bull traits required for the herd. Operating our own personal delivery service, deliveries can be made to suit the Farm; thus enabling you to have the stock delivered as and when required on the farm to avoid handling and storage. XcellBreeding.com continues meet the Indian dairy farmers needs combining a top quality service with \'\'best Bulls At best Prices\' We try to give the best breeding conditions possible to our breeders, as well as the best quality semen. Our belief in using semen that have actually performed well. We have a network of professional agents around the world. In case of any assistance, please feel free to get in touch at info@xcellbreeding.com

Product/Services:
veterinary Frozen Semen Doses Liquid Nitrogen Containers veterinary Sheath Gloves
Address:
MH17 Pallavpuram Phase II, Modipuram,meerut
Country:
India
City:
Meerut
Telephone:
911212575335
Website:
www.xcellbreeding.com
---
Patel Agency
we are a supplier of all kinds of generic & branded medicines from India

Product/Services:
Generic Medicines
Address:
Mumbai, Maharashtra
Country:
India
City:
Mumbai
Telephone:
+9102221029027
Website:
www.medicinesupplier.in
---
Kely Exports And Imports
Company directly promotes, exports the natural herbal and added supplements for assisting the patients and developing the market brand in the respective first class supermarkets and towns. The company has the full fledged infrastructure and manpower and has the best service running in towns like Dubai and Ajman, Singapore, Malaysia and South Africa and India.

Product/Services:
Ayurveda
Address:
Near Khudrat Building Ajman, India
Country:
India
City:
Ajman
Telephone:
04561494
Website:
www.kelygroup.com
---
D4 Surgicals India Private Limited
Leading Hospital Furniture Manufacturer from India, suppling and exporting quality hospital furnitures and surgical Instruments for over three decades. D4 Surgicals (India) Pvt. Ltd. is known for its hospitality in hospital equipments and furniture. We are Manufacturers and Exporters of Hospital Furniture and Surgical Equipments. Our Clientele includes many well-known business houses in India and Abroad. D4 Surgicals is contributing to better health care by designing, manufacturing, distributing

Product/Services:
Manufacturers, Supplier, Distributor And Exporters Of Hospital Equipments And Hospital Furniture Like Electric Beds, Hospital Tables, Hospital Trolleys, Hospital Lockers, Gynecology Couch. We Are Also Producing And Dealing In Other Hospital Products
Address:
307, Samruddhi Commercial Complex, Chincholi Bunder Roadoff Link Road, Malad (West) 400 064 Mumbai, India
Country:
India
City:
Mumbai
Telephone:
91)-(22)-65235614
Website:
http://www.d4surgicals.com
---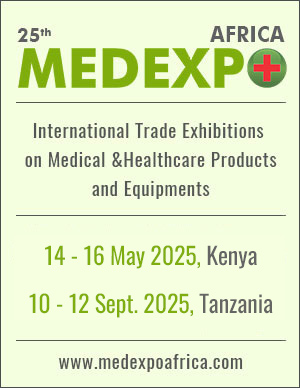 Advertisment
Sign Up for Newsletter
Sign up to receive our free newsletters!
We do not spam. We value your privacy!