Medical & Healthcare Indian Exporters Directory
Neolite Health Care Private Limited
Treat Piles Clinic is one of the Best Leading Clinics in Hyderabad & Secunderabad with Specialist Doctors. We Proved Best Treatment for Piles, Fissure, Fistula, Colon Cleansing for Men & Women of all ages.

Product/Services:
Piles,Fistula,Fissures,Colon Cleansing
Address:
Neolite Health Care Private Limited Plot no. 30, 2nd Floor, Rao and Raju Colony, (Lane Opp to L V Prasad Eye Hospital on Road No 2) Banjara Hills, Behind Lucid Diagnostics, Lane Opp Ram Dosa, Hyderabad, Telangana. 500034
Country:
India
City:
Hyderabad
Telephone:
040 64589777
Website:
http://www.treatpilesclinic.com/
---
Globalstar Exports
Globalstar is a India based export company founded in eatly 2016. We export medicines, Pharma products, Agriculture products such as rice, wheat, Tamarind, Corn, Millets etc. Currently we are exporting to UAE/Dubai, Australia, Germany, France, Liberia, Nepal, Netherlands, Philipins, Spain, Turkey, Zimbabwe, Vietnam, Ukrain, Uganda and many other countries.

Product/Services:
Worldwide Export company, Pharma Export , Agriculture Export from India Pharmacuticals products
Address:
Global Star Company, 11 Banerjee Layout, Bhagwan Nagar Road, Nagpur – 440027 India
Country:
India
City:
Nagpur
Telephone:
7506360077
Website:
www.globalstar.in
---
Tummy Tuck Surgery in Delhi
Abdominoplasty surgery cost in India varies from patient to patient. There are several factors which determine the cost of this surgical procedure. it can be performed as either standalone procedure or in combination with other cosmetic surgery procedures. Abdominoplasty surgery cost in India, however, is pocket-friendly which means it is not beyond your range. Consult specialist tummy tuck surgeon Delhi to know the exact cost of abdominoplasty. Best Tummy Tuck Surgeon India Please visit our site www.drkashyap.com and Call or Whats App @ 9958221983

Product/Services:
plastic surgery, cosmetic surgery
Address:
13A, Palam Marg, Vasant Vihar, NEW DELHI
Country:
India
City:
delhi
Telephone:
9958221983
Website:
http://www.drkashyap.com/
---
Hegde Fertility
Hegde Fertility Center is led by Dr. Vandana Hegde. MS [OBG], FRM [Infertility], she is a pioneer in the field of infertility care and has carved a niche for herself in Assited Reproductive Treatment by helping thousands of infertility couples to realize their dream of having a baby. Her practice in Hyderabad began in the year 2008. Her exceptional treatment methodology & diagnostic abilities has seen her practice grow mainly due to patient referrals. Dr. Vandana Hegde has undergone two years of robust training under veterans & foreign specialists in the field of Assisted Reproduction after completing her Masters in Obstetrics & Gynecology under Rajiv Gandhi University & has achieved the distinction of being the best Outgoing student of her Batch - A Gold Medalist. At present Hegde Hospital & Hegde Fertility Center stands tall in Hyderabad as one of the best center's for undergoing IVF & Other Assisted Reproductive treatments

Product/Services:
Fertility Specialist Consultation IVF - In Vitro Fertilisation ICSI - Intracytoplasmic Sperm Injection IUI - Intrauterine Insemination PESA - Percutaneous Sperm Aspiration TESA - Testicular Sperm Extraction
Address:
67/68 , Vittalrao Nagar, Madhapur , R.R.District Hyderabad
Country:
India
City:
Hyderabad
Telephone:
9885211266
Website:
http://www.hegdefertility.com
---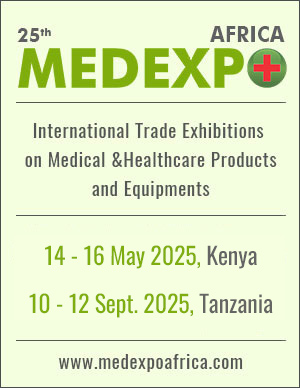 Advertisment
Sign Up for Newsletter
Sign up to receive our free newsletters!
We do not spam. We value your privacy!