Industrial & Machinery Indian Exporters Directory
Flour Mill Machinery,Pulverizer Machinery,Idly Dosa Grinders Manufactures and Suppliers | Sri Ganesh Mill Stores
Sri Ganesh Mill Stores has Flour mill machinery,Pulverizers,Roasters,Grinding machine,Oil expellers,Destoner machine,Ribbon blenders,Lassi machine,Ice crusher,Hammer mill.Our Mill machinery store has spares and services for Pulverizers,roaster,grinders,oil expellers,destoners,blenders,ice crushers.
Product/Services: pulverizers,huller,idly dosa grinders,destoner machine,supari cutting machine,popcorn machine,hammer mill,ice crusher,oil expeller,ribbon blenders,potato peeling machine,tilting grinder,lassi machine,coffee roasting machine,plate mill,seiver,stone mill,uruli roaster,double stage pulverizer,drum roasters,decordicator,rotary sifter,basket press.
Address: 342,344,Kings Complex,Dr Nanjapaa Rd,Gandhipuram,Coimbatore -641018
Country: India
City: Coimabtore
Telephone: 9894966652
Website: http://www.maavumill.in/

---
Technoxom Pvt. Ltd.
TechnoXom is one of the best Outdoor Media Marketing Company and Outdoor Ad Agencies in Noida, also known as Outdoor Advertising Agencies and Media Solution Company.
Product/Services: Outdoor Ad agencies in noida Outdoor Advertising Agencies Outdoor Media Marketing Company Media Solutions company Media Marketing Agencies in Noida real estate Infrastructure Solutions Company Infrastructure / Real Estate Solutions TechnoXom Infrastructure Advisor Media Advertising Company Media Partner Agencies in Mumbai Bill boards and hoardings Company Construction Industry Advisor
Address: GALAXY BUSINESS PARK PLOT NO A44 & A45, Tower C, 1st Floor, Sector 62, 201309 Noida, India
Country: India
City: Noida
Telephone: 01206500755
Website: http://www.technoxom.com/

---
Edify media
If you want to make your educational institute\'s website SEO friendly and looking for some SEO experts? But as most of the online marketing companies are working for a corporate business, they don\'t understand the needs on educational institutes. Then you need an SEO expert which has years of experience working for education institute.
Product/Services: Edify Media is Mumbai based Digital marketing company which is work for education sector only. We are specialized in providing the best SEO Mumbai services to institutes and colleges worldwide. We primarily focus on delivering all kind of online marketing services to educational institutes.
Address: 182/66 Industrial Area Phase 1 Chandigarh
Country: India
City: Chandigarh
Telephone: 2265157773
Website: http://edifymedia.in/

---
Dermalogicaindia
Dermalogica, world's no. 1 professional skin care system is researched and developed by the International dermal Institute, USA. Born in 1986, Dermalogica is deep-rooted in skin health education and focused to offer a customized and result-oriented solution to its customers. Armed with its unique Speed Mapping Skin analysis, the brand is designed to help keep your skin at an optimal level of fitness – not just cover up with cosmetic results. For more details visit: http://dermalogicaindia.com/
Product/Services: Beauty, beauty products, cosmetic products, skin care products
Address: Nytec Beauty International Pvt. Ltd., 314/A, Sundervila Plot No. 19, S. V. Road, Santacruz (W), Mumbai, India,  400054
Country: India
City: Mumbai
Telephone: 2226615805
Website: http://dermalogicaindia.com/

---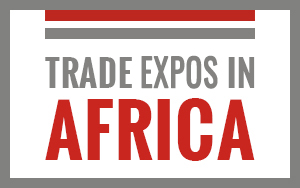 Advertisment
Sign Up for Newsletter
Sign up to receive our free newsletters!
We do not spam. We value your privacy!