Building & Construction Indian Exporters Directory
teslacad
Outsourcing Australian Steel Detailing and CAD Drafting Company offering Structural Steel Detailing, Fabrication Drawings, MEP Shop Drawings, 2D Drafting, Construction Drawings and BIM Services at cost-effective prices for Melbourne, Sydney, Perth, South Wales.

Product/Services:
Structural Steel Detailing
Address:
Tesla CAD Solutions, 280 Middleborough Road Blackburn South Melbourne , Victoria . Australia-3130
Country:
Australia
City:
Melbourne
Telephone:
0386521136
Website:
http://www.teslacad.com.au
---
bimservicesindia
We are one of the renowned BIM services providers in India, offering high end Revit Modeling and Building Information Modeling. We specialize in end to end, building design services starting with schematic or conceptual design to fabrication of structures or MEP components.

Product/Services:
Revit MEP BIM Solutions
Address:
406 Indraprasth Corporate Anand Nagar Road, Prahladnagar Ahmedabad Gujarat, India - 380015
Country:
India
City:
Ahmedabad,Gujarat
Telephone:
07966170072
Website:
http://www.bimservicesindia.com
---
jbhtesla
Tesla-JBH offers high-end, Architectural Design, CAD Drafting & BIM Services to clients across United States. Our Services include Structural Steel Detailing Shop Drawings and MEP Modelling too.

Product/Services:
Architectural CAD Drafting
Address:
406 – Indraprasth Corporate Anand Nagar Road, Prahladnagar Ahmedabad – Gujarat, India - 380015
Country:
India
City:
Ahmedabad,Gujarat
Telephone:
07966170072
Website:
http://www.jbhtesla.com
---
RSI STONEWORLD PVT.LTD
Dear Sirs, Reg: An introduction of RSI Stone World Pvt.Ltd., Gwalior We avail this media to introduce ourselves as a Pioneer in quarrying, processing and marketing ( domestic and international) of Indian Natural (Sand ) stones. We RSI Stone world is a veteran offering ethically quarried, sourced and processed an unparalleled gamut of Indian natural stone products in various forms, designs and finish for architectural and other decor and monumental use. History of stone. Stone is being used from the pre-historic times where the early civilizations used it as tools for cutting, hunting and other domestic uses. As the human races evolved ahead with time, uses of stone also evolved with innovations and developments which gave this natural resource a whole new perspective. In central India the uses of stones, particularly mint and other sand stones ( Sand stone from Vindhyan basin mountain range, Vindhyan Super group; Kota, Shivpuri, Guna, Katni etc).were used by the Royal kingdoms and families, who has built majestic forts and places for their housing, safeguard or as a status symbol dignifying their glory. As the world became a smaller place the rise of international trade let to availability of this glorious sand stone to the world. The sand stone which once was only limited to the Royals, now became the stone of choice for corporate and govt. houses of Europe and many other countries. This sand stone is enough to resist the physical and chemical changes caused due to different atmospheric conditions and can be carved into any design of choice. Many heritage/historic buildings in and around Gwalior, Shivpuri and Guna districts along with MLB College of Excellence, Mansingh Fort, Gwalior ,MP ( stone laid in 1880) are the classic examples of Mint Sand stone confined to this region. These monuments still stand tall and personify the glory of great mint sand stones. We RSI Stone World Pvt.Ltd., were able to secure 35 hectares exclusive, limited and very rare mint sand stone deposits in the Vindhyan mountain range through proper legal and regulatory channel. Profile of RSI We are running three Stone processing Units in Stone Park, Gwalior MP, possessing an are of 175K sq.ft and also have processing units in Shivpuri, MP and Kota Rajasthan ad-measuring a land of 325K Sq.ft. Also we are fecilitated with an area of 200K sq.ft for dumping our raw materials (Stone blocks shifted from our mines).Our processing units are well equipped with latest machines and technologies, which covers all the process from mining, processing to dispatch, where we specialized in processing sand stones. lime stones. slate stones. slate veneer, landscaping products and also develop variety of arti-facts which decorates interior and exterior of any organisation. It is further to quote here that our plants are equipped with modern machines which includes Gang Saw, Gantry Crane, Cutting stations, Callibration machines, vibrating tumblers, single & multi block cutters, Mixer tumblers, Shotblasters, Line polisher, Table polisher and electrically operated exhaust box for moisture removal and water purifier. We are also licensed by our government to own and operate saw mill to fabricate the sea worthy wooden pallets for export expeditions according to international trade norms complied in different countries. Our adherence to cost effective production techniques coupled with our marketing experience enables us to offer our products at the utmost competitive rates either in domestic or international market. For more information, please feel free to visit our Website. www.rsistoneworld.com.We finally would request you to forward us your valuable enquiries and orders to enable us to quote our offer. . With warm regards, V.S. NAIR GENERAL MANAGER RSI STONEWORLD PVT.LTD., STONE PARK, GWALIOR (M.P) INDIA Cell No. 0091 9617990074 Email: nairvs55@gmail.com /yashraj.jadon@gmail.com

Product/Services:
Natural Sand Stone Products, in many shades and designs, Artifiacts made out of Sand stone.
Address:
Plot No. B-6 to 8, Stone Park, Purani Chavani, Gwalior, MP,
Country:
India
City:
Gwalior, Madhyapradesh
Telephone:
0091 755 2423965
Website:
www.rsistoneworld.com
---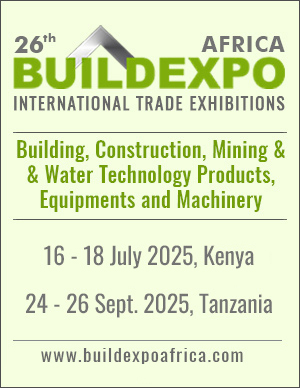 Advertisment
Sign Up for Newsletter
Sign up to receive our free newsletters!
We do not spam. We value your privacy!