Food, Kitchen & Hotel Supplies Indian Exporters Directory
Chatha Foods
One of the leading processed and frozen meat products manufacturers, Chatha Foods has been a trusted name in the food market for over two decades.

Product/Services:
Retort And Frozen Meat Products
Address:
Village Chaudheri, P.O. Dappar, Chandigarh, Ambala HIghway
Country:
India
City:
Telephone:
+919357569267
Website:
www.chathafoods.com
---
Dharampal Satyapal Limited
The Dharampal Satyapal Group, is a rapidly growing, multi-diversified conglomerate with presence in diverse industry sectors.The Group has focused on growth & diversification with an undeterred belief in high standard product, reliability and transparency. The product portfolio of DS Group has evolved magnificently over the years and today, it has a strong presence in high growth sectors such as F&B which includes Spices and Beverages, Confectionary, Dairy, Mouth Fresheners, Hospitality, Tobacco, Packaging and Agri business. Founded in the year 1929, DS Group has remained committed towards creating premium quality products and has been credited with several breakthrough innovations for close to nine decades. The product range of the Group has evolved magnificently over the years and its undeterred pursuit for 'Quality & Innovation' has given impetus to consumer loyalty and satisfaction.

Product/Services:
Food Products - DS Range
Address:
C 7-10, DS Road, Sector 67, Noida-201301 (U. P.)
Country:
India
City:
Noida
Telephone:
+91-01204032440
Website:
www.dsgroup.com
---
Goyum Screw Press
GOYUM is a leading Project Engineering Company established four decades ago and now a prominent name in the Edible & Non Edible Oil Processing Plants & Allied Industry. We at with our own manufacturing units in India are pioneer in Planning, GOYUM Engineering, Manufacturing and Installation & Commissioning for Complete Oil Mill Plant / Oil Extraction Plant, Solvent Extraction Plant, Batch & Continuous Type Edible Oil Refining Plant (Cooking Oil Refinery). Our technologies are helping the clients to meet their requirements of Hydrogenation Plant, Palm Oil Fractionation Plant, Inter-Esterif ication Plant, Margarine Plant, Winterization / Dewaxing Plant, Reactors & Special Equipment. We also manufacture the Used Engine Oil Refining Plant, Animal & Fish Feed Plant, Rice Mill Plant & Paddy Drier and Parboiling Plant, Flour Mill & Waste Tyre Recycling Plant. The plants offered by GOYUM are robust, flexible, versatile, safe, reliable and efficient. These plants are based on the commercially proven technologies, which are not only energy efficient & environment friendly, but also cost effective.

Product/Services:
Edible Oil Extraction Machinery,Palm Kernel Oil Extraction Plant, Solvent Extraction Plant, Cooking Oil Refinery Plant, Fish, Poultry & Animal Feed Plant, Used Engine Oil Re-Refining Plant & Industrial Shredders
Address:
#2581, INDUSTRIAL AREA - A, LUDHIANA - 141003
Country:
India
City:
Telephone:
0091-9915743183
Website:
www.oilexpeller.com
---
Jain Farm Fresh Foods Ltd.
Jain Farm Fresh Foods Limited (JFFFL) is a subsidiary of Jain Irrigation Systems Limited. Jain Farm Fresh is the Largest Mango Processor in the World and the second largest processor of Dehydrated onion in the World. The company does a business of around 1600 Cr. INR through its B2B and B2C operations. The current Product range include – Fruit Pulps like Mango, Guava, Banana, Papaya, Strawberry, Jamun, Tomato / Dehydrated Vegetables like Onion, Garlic and Ginger and have ventured in to the Spices Business also.
Product/Services: Food Ingredients
Address: Gat no 139/2, Jain Valley, Jain Food,Park, Shirsoli Road, Jalgaon -425001
Country: India
City:
Telephone: +91-(0)257 2260033 ,+91 9422776916
Website: https://www.jainfarmfresh.com

---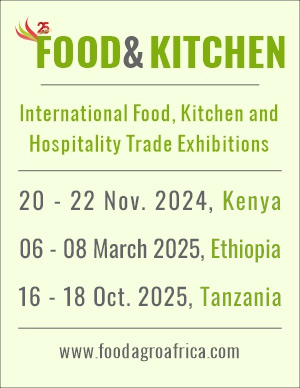 Advertisment
Sign Up for Newsletter
Sign up to receive our free newsletters!
We do not spam. We value your privacy!