Food, Kitchen & Hotel Supplies Indian Exporters Directory
Virdhara International
Virdhara International is manufacturer producer exporter supplier of Indian Whole Spices, Ground Spices, Oil Seeds, Cumin Seeds, Sesame Seeds from Unjha Gujarat India. Our website is http://www.virdhara.com Virdhara International manufactures produces supplies, exports Indian origin quality Seed Spices, Ground Spices, Oil Seeds, Roasted Seed Spices, Toasted Seed Spices, Oil Seeds and other agro products,Cumin seeds, Cumin Seeds USA Quality, Cumin Seeds Europe Quality, Cumin Seeds Singapore Quality, Cumin powder, Fennel seeds, Fennel Seeds USA Quality, Fennel Seeds Europe Quality, Fennel Seeds Singapore Quality, Fennel powder, Fenugreek seeds, Fenugreek powder, Coriander seeds, Coriander Seeds Eagle Quality, Coriander Seeds Splits, Coriander powder, Dill seeds, Dill powder, Turmeric whole, Turmeric powder, Yellow Mustard Seeds, Black Mustard Seeds, Mustard Oil, Mustard Powder, Auto Dried Hulled Sesame Seeds, Natural White Sesame Seeds, Red Brown Natural Sesame Seeds, Dehydrated Onion Flakes, Dehydrated Onion Granules, Dehydrated Onion Powder, Dehydrated Garlic Flakes, Dehydrated Garlic Granules, Dehydrated Garlic Powder, Soya Chunks, Guar Gum Splits, Guar Gum Powder, Kabuli Chickpeas, Groundnut. Color Sortex, Machine Cleaned, ETO treated, Steam Sterilized, US FDA, ASTA Quality Indian Spices Manufacturer, Exporter, Supplier, Producer Unjha Gujarat India

Product/Services:
Seed Spices, Ground Spices, Oil Seeds, Roasted Seed Spices, Toasted Seed Spices, Oil Seeds, Cumin seeds, Cumin Seeds USA Quality, Cumin Seeds Europe Quality, Cumin Seeds Singapore Quality, Cumin powder, Fennel seeds, Fennel Seeds USA Quality, Fennel Seeds Europe Quality, Fennel Seeds Singapore Quality, Fennel powder, Fenugreek seeds, Fenugreek powder, Coriander seeds, Coriander Seeds Eagle Quality, Coriander Seeds Splits, Coriander powder, Dill seeds, Dill powder, Turmeric whole, Turmeric powder, Yellow Mustard Seeds, Black Mustard Seeds, Mustard Oil, Mustard Powder, Auto Dried Hulled Sesame Seeds, Natural White Sesame Seeds, Red Brown Natural Sesame Seeds, Dehydrated Onion Flakes, Dehydrated Onion Granules, Dehydrated Onion Powder, Dehydrated Garlic Flakes, Dehydrated Garlic Granules, Dehydrated Garlic Powder, Soya Chunks, Guar Gum Splits, Guar Gum Powder
Address:
D 303, Market Yard
Country:
India
City:
Unjha
Telephone:
+919228816880
Website:
http://www.virdhara.com
---
BRYO Int Trade
we are suppliers of all food produts like nuts and seeds.Also vegetables and sea foods

Product/Services:
cashew nuts,sesame seeds and egetables
Address:
38,rmamurty st,Thandavamurtynagar,Valasaravakkam,
Country:
India
City:
Chennai
Telephone:
91-9176959190
Website:
www.bryointtrade.com
---
MYBI EXPORTS
Agriculture based company

Product/Services:
Agriculture products
Address:
savarimedu(po), nangavaram(vil) Kulithalai (tk)
Country:
India
City:
karur
Telephone:
09655558507
Website:
www.mybiexpo.webs.com
---
Guangzhou Yifan Exhibition Service Co., Ltd
Guangzhou Yifan Exhibition Service Co., Ltd is a professional exhibition service agency which has branches in Changsha and Nanchang. Yifan have been involved in exhibiting industry for more than 10 years and now holding the exhibitions in the theme of wine & spirits, food & beverage, edible oil, and so on. Yifan is already the best exhibition service company in food industry in south China and on its way to being the best in China.
Product/Services: wine, beer, champagne, rice wine, sake, shochu and spirits, fruit wine, whiskey, vodka, brandy, cocktails, tequila, and other wines and spirits;
Address: Room 201, Yin Yan Building, No.25, Yan ling Road, Guangzhou, Guangdong, China
Country: China
City:
Telephone: 86-20-61309703
Website: http://www.yfzlw.com/en/

---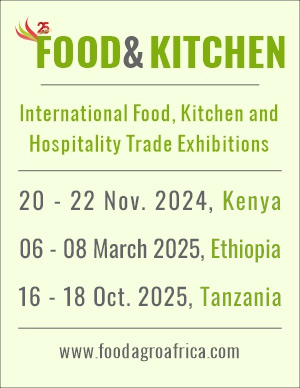 Advertisment
Sign Up for Newsletter
Sign up to receive our free newsletters!
We do not spam. We value your privacy!