Industrial & Machinery Indian Exporters Directory
Classic Maintenance Services
At Classic Maintenance Services Pvt. Ltd., a team of young professionals dedicated towards providing efficient and effective services in the field of hygiene and housekeeping. In view the trend and the demand going global, we are well equipped ourselves with the latest equipment from the world leaders. We standardized our operations by implementing multi-clean program, team concept, and state of art training centre and with the distinctions of ISO 9001. We offer a complete plethora of options for a cleaning and dust-free atmosphere

Product/Services:
housekeeping services, industrial housekeeping services
Address:
J-205, Saket, New Delhi - 110017.
Country:
Iceland
City:
New Delhi
Telephone:
011-46150960
Website:
www.classicappearance.in
---
Dave technical Services
Mfgrs & Exporters of Plastic Machinery (Blow Molding & Injection molding machines), Moulds and Product Developments Based in Mumbai, India. PLASTIC MACHINES: Blow Molding Machines from 0.5 - 3000 ML Horizontal Blow models in Single/double station upto 5 litres Mini Blow Models (100 & 200 ML) Bottle Neck Cutting / Trimming Machine Injection Molding Machines From 20 - 200 Grams Shot Capacities. Vertical Injection Mini Model for Hand Mould and Fix Moulds Up to 80 Gms. Injection models for Insert Molding application Compact Mini Machines Models for: Educational Demonstrations in Plastic polymer Colleges and Institutes, Master-Batches sampling / testing, ASTM specimen molding for plastic Testing laboratory Machine models for ENTREPRENEURS to start their own industry with low capital investment and be self employed. PLASTIC PRODUCTS DEVELOPMENT AND PRODUCTION: Dave Technical Services provide complete solutions for your plastic products requirement from Design development to Molds development, trail runs, product approvals, Production of the same to option of supply of entire plant and machinery at the clients place for self manufacturing. Apart from manufacturing Plastic Machinery we Undertake Development and provide Production of Tailor Made & critical Plastic Blow (from 0.5 mls) & Injection Molded articles. PLASTIC MOLDS: Blow And Injection Moulds- developed as per your design / drawings / samples/CAD files provided. Winners of PLASTICON Awards 2005 for Innovative Plastics Processing Machinery and Received Recognition of Excellence in the category of Machinery for Package Conversion, Feb 2010 from Institute of Packaging Machinery manufacturers of India (IPMMI) We collaborate with our customers to provide Tailor-made and value- added solutions for their application challenges. Our machines have been supplied to CIPET (Central Institute of Plastic Engineering and Technology) Bhopal, IIT (Indian Institute Of Technology) Delhi, UICT (Institute of Chemical Technology), Mini Blow machine displayed at Nehru Centre, Mumbai by IPCL (now RIL - Reliance Industries Ltd) and many other satisfied customers. We have been conducting training as well visiting as Guest for Entrepreneurs & Self Development programs by CIPET, SISI, IIP, SIES School of packaging, MCED, MITCON and other Government and Non Government institutions. We also conduct training for staffs on Plastic Processing Techniques information on which can be send on request. We have been publishing PLASTIC TECHNICAL HANDBOOK since 1994, which is well supported by plastic fraternity and serves as comprehensive reading material and reference book for Plastic industry and students. http://www.davetechnical.com/ plastic_technical_handbook We welcome your inquiries....

Product/Services:
Manufacturers & Exporters of Plastic Machinery (Blow Molding & Injection molding machines), Plastic Moulds and Plastic Product Developments, Custom moulding
Address:
soni compound churiwadi goregaon east
Country:
India
City:
Mumbai
Telephone:
912229275639
Website:
www.davetechnical.com
---
Vimal Mills India (Regd)
we are manufacturer of 100% cotton fabrics. our brand name is 44. we sell our products across India as well as abroad.

Product/Services:
100% cotton Fabrics Poplin, Rubia Lining , Full Voile, Pagri Rubia , Saree Fall
Address:
R/03 Heavy Industrial Area, Nakoda Raod Jasol
Country:
India
City:
Jasol
Telephone:
02988240541
Website:
www.vimalmillsindia.com
---
Mayur Industries
we are manufacturing v belt pulley, taper lock pulley, step pulley in india

Product/Services:
v belt pulley, drum pulley, taper lock pulley, manufacturer in india
Address:
22, Gopinath Estate, Part-2, B/h. Swaminarayan Chambers, Soni Ni Chawl Rasta, N.H.No-8, Ahmedabad-382415
Country:
India
City:
AHMEDABAD
Telephone:
07922892060
Website:
www.mayurpulley.com
---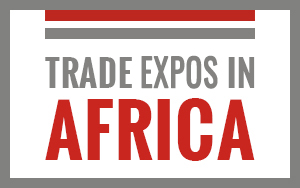 Advertisment
Sign Up for Newsletter
Sign up to receive our free newsletters!
We do not spam. We value your privacy!