Industrial & Machinery Indian Exporters Directory
MARCK & AIRA eNTERPRISES
CAST STEEL GATE, GLOBE , NRV, BALL VALVES, BUTTERFLY, PNEUMATIC CYLINDER,

Product/Services:
INDUSTRIAL VALVES, PNEUMATIC CYLINDER, CONTROL VALVES, PIPE FITTING, MOISTURE SEPARATOR, BUTTERFLY VALVES
Address:
Country:
India
City:
Telephone:
05222330083
Website:
N/A
---
MAHESH GROUP
Mahesh Group has been established in Jodhpur City (called as Sun City & Business City) in State of Rajasthan in 1975. Since its inception it has been running with its own pace in the field of industrial spares and now it is known as "House of Industrial Parts". In its journey, it has spreaded its wings not only in Jodhpur but also in whole State of Rajasthan and also other States. And even customers from UAE have also approached to get their requirement fulfilled. "JO JAHA NAHI MILEGA, YAHA MILEGA" (YOU WILL FIND EVERYTHING WITH US, WHICH IS NOT AVAILABLE WITH OTHERS) is very much correct for us, in the field of Industrial spares. Our vision is NOT ONLY TO SATISFY THE CUSTOMERS BUT ALSO ENABLE THEM TO KEEP THEIR WORK ON WITH SATISFACTION. We serve almost all industries, some of them are: • Steel re-rolling mill • Cement • Lime Stone • Stone Cutting • Stone Crusher • Oil & Gas • Chemical & Mineral • Agricultural & Thresher • Ginning Mill • Many more industries We are committed to serve you in the best possible way so that we can meet your requirement effectively and in time. We are also committed to establish a long lasting business relation with you, and looking forward to ongoing opportunity to serve you. Thank you.

Product/Services:
All kind of Industrial & Machinery Spares - Bearings, V-Belts, Pulleys, Industrial Chain, Sprocket, Pedestals, Pneumatic & Hydraulic Fittings etc.
Address:
Country:
India
City:
JODHPUR
Telephone:
+916350535553
Website:
---
Aparna Carbons Private Limited
We are Aparna Carbons Pvt Ltd from India and are producer of various Coal Chemicals consequent to fractional distillation of High Temp Crude Coal Tar. This introductory email to you, is for your information , confidence and interest generation . It is also to tell you of our capabilities and the products that we manufacture & market. We produce various grades of 1. Naphthalenes (Flakes / Technical / Refined / Moth Balls ) in addition to 2. Creosote Oil , 3. Wash Oil 4. Phenol / Tar Acid 5. Cresylic Creosote , 6. Cresylic Acid , 7. Mixed Cresol , 8. De-Hydrated Coal tar , 9. Binder Pitch , 10. Impregnating Pitch, 11. Pitch Creosote Mixture, 12. CBFS , 13. Light Creosote Oil (LCO), 14. Anthracene Oil We are • An ISO-9001 : 2015 QMS complied company located in Durg in Chattisgarh state of India. • Executive Member of International Tar Association , USA ; FIEO, Kolkata India & associated with Bharat Chambers of Commerce, Kolkata. • Capable to deliver customized above mentioned products per delivery schedule and packing as requested by Customer and that too at a competitive price. • We find that substantial quantity of Naphthalene and other Coal Chemicals is imported by Sri Lanka , which is a signatory to SAFTA and ISLFTA.

Product/Services:
Cresylic Acid , Cresylic Creosote ; Creosote Oil for Timber preservation ; Refined Naphthalene
Address:
Country:
India
City:
KOLKATA
Telephone:
09163799339
Website:
www.indiamart.com/aparnacarbons/
---
Surface Treated Pigments
Surface Treated Pigments, improve the stability while improving pigment performance, wearability and feel. Koelint to assist to enhance performance of variety colour cosmetic formulations.

Product/Services:
surface treated pigments, surface treated inorganic pigments, surface treatment of cosmetic pigments, surface treatment of pigments, lauroyl lysine in cosmetics, dimethicone in cosmetics, surface treated pigments and powders, methicone in cosmetics, powders surface treatment, surface treated powders
Address:
Country:
India
City:
Mumbai
Telephone:
02267723406
Website:
https://www.surfacetreatedpigments.com/
---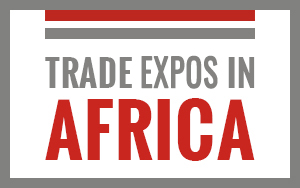 Advertisment
Sign Up for Newsletter
Sign up to receive our free newsletters!
We do not spam. We value your privacy!