Industrial & Machinery Indian Exporters Directory
Filter Concept Pvt.Ltd.
Filter-Concept is one of leading industrial filter and cartridge manufacturing company, working since 14 years and having large chain of industrial products like cartridges, filter bags, oil, gas, water, dust collector filters and filtration process and many more. Providing services all over the world.

Product/Services:
Filter Concept is one of the established manufacturer of industrial filters, cartridges, filter bags, oil, gas, water, air cleaner equipment and all products supplied in different countries at large level.
Address:
302, Opp.Gujarat Vidhyapith, B/h. Jet Airways Office, Ashram Road,
Country:
India
City:
Ahmedabad
Telephone:
7927541602
Website:
http://www.filter-concept.com/
---
MEDICAL HOSPITAL FURNITURE
DESCO is also known as Medical Hospital Furniture, a leading brand that manufactures the all type of hospital furniture. Deluxe Scientific Surgico Pvt Ltd is adhering ISO 9001:2008, ISO 13495:2003 and GMP CE certified. Medical Hospital Furniture is a supplier and exporter of different types of Hospital Furniture over 92 Countries worldwide. We are standing in the field of Hospital Furniture from more than 5 successful decades and still in process. Desco India provides the distinct types of world class Medical Hospital Furniture i.e. examination tables, hospital chairs, hospital stretchers, hospital beds, and many more. We have a lot of satisfied customer because we are always prioritise our clients & their requirements; deliver products to them on stipulated time. We made revolutionary changes in the field of Medical & hospital furniture with our world class products.

Product/Services:
Manufacturer of Hospital Furniture
Address:
Desco House, 387, F.I.E, Patpar Ganj Industrial Area
Country:
India
City:
New Delhi
Telephone:
9810867957
Website:
http://www.medicalhospitalfurnitures.com
---
Sri Ganesh Mill Stores
Sri Ganesh Mill Stores in Chennai supplies Flour mill machinery, Roasters, Grinding machine, Ribbon blenders,Wheat powdering machine.

Product/Services:
Flour Mill Machinery Rice Powdering Machine Wheat Powdering Machine Ragi Powdering Machine Chilly Powdering Machine Pilot Pulverizers Rice Grinding Machinery Wheat Grinding achinery Chilli Grinding Machinery Turmeric Grinding Machinery Ragi Grinding Machinery Spices Grinding Machinery Millet Grinding Machinery Coffee Grinding Machine Idli Dosa Grinders Cotton Seed Grinding Machinery Automatic Chilly Grinding Machinery Automatic Wheat Grinding Machinery Masala Powder Grinding Machinery Hammer Mill Juice Machinery Commercial Juice machinery Orange Juice Machine Hammer Mill Juice Machinery Commercial Juice machinery Orange Juice Machine OUR MAIN PRODUCTS INCLUDE: PULVERIZERS ROASTERS IDLI DOSA INSTANT GRINDER DESTONER GRAIN CLEANING MACHINE DOMESTIC AND COMMERCIAL JUICERS DOMESTIC MACHINERIES MAHESWARI BULLET TYPE PLATE MILL OIL EXPELLERS STONE MILL HULLER
Address:
Sri Ganesh Mill Store, 342&344,Kings Complex,Dr.Nanjappa Road,Coimbatore-641009
Country:
India
City:
Chennai
Telephone:
9894966652
Website:
https://www.maavumill.in/location/flour-mill-machi
---
Automatic Besan Plant Machinery
We Ultra Febtech pvt. ltd. company engaged in machinery manufacturing of size reduction, gradation & mixing equipments based at Ahmedabad (Gujarat - India) since 1990. With reference to your valuable enquiry of flour mill Besan plant machinery; hereby we are pleased to introduce our Ultra Grinding Mill system, which is screen less. The system consists classifier where the fine particles of desired size are segregated. UGM mill working on Air friction base with a fan provided which cooled the material. UGM System designed with latest technology - controlled by synchronized control panel. UGM mill system designed as dust proof system to reduce the loss and clean the environment. it\'s a close circuit condition, so it required 2 - 3 Persons to operate. This system designed as cooled the material hence, no color changes / property changes in your material; UGM mill system grinds the material with desired mesh size, hence there is no screening system required separately and no any 2nd / 3rd quality output of material. We have established a note worthy status among the Ultra Grinding Mill Manufacturers in India. We bring for the clients Ultra Grinding mill of exceptional quality at cost-effective price. We already supplied such UGM Mill system for Besan plant & running successfully till date. we are having a trial facility with demo system at our Ahmedabad based company; which will helps to suggest most suitable model from our range of products. For more details pl. contact us on : info@ultrafebtech.com

Product/Services:
besan plant machinery manufacturer in ahmedabad - gujarat - india , manufacturer of Automatic besan plant, gram flour mill, flour mill plant machinery, flour mill besan plant machinery, chana dal grinding mill, chana dal grinding plant,
Address:
Plot No: 23, Kaveri Estate, Phase-IV, B/h New Nirma, G.I.D.C., Vatva, Ahmedabad-382445 Gujarat (India)
Country:
India
City:
Ahmedabad
Telephone:
07925842345
Website:
http://www.ultrafebtech.com/besan-plant-machinery.
---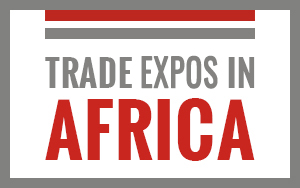 Advertisment
Sign Up for Newsletter
Sign up to receive our free newsletters!
We do not spam. We value your privacy!