Industrial & Machinery Indian Exporters Directory
India Filters
We are manufactures of elements for Hydraulic, Fluid, steel, Power Plants and Cement ,Ceramic, Petroleum Industries. Our aim for all Market Segment is to remove contamination. Be it particulate, liquid or gaseous and we seek to do this with products that afford ease and economy of use and efficacy to our customers.
Product/Services: Filter Manufacure
Address: 10, Shakriba Estate, Phase- 4, G.I.D.C. Vatwa.
Country: India
City: Ahmedabad
Telephone: 09426333879
Website: https://www.indiafilters.com/?utm-km-aug/

---
injection molds manufacturers
Utilizing Injection molds likewise guarantees the parts made barely require any work after the creation
Product/Services: Injection molds designs & manufacturing in India! Our 3D-printed injection molds designs & manufacturing fulfill customer requirements
Address: No:114, Murugan Nagar, Vinayagapuram, Saravanampatti, Coimbatore - 641035.
Country: India
City: Coimbatore
Telephone: 09842207787
Website: https://bestprecision.in/products/injection-molds/

---
JCB Air tech India.
We are Manufacturer of HVLS fans, Evaporative Air Coolers, Exhaust Fans, Inline fans, wall mounted J-Flex fans, Roof Extractors, etc.
Product/Services: HVLS fans, Evaporative Air Coolers, Exhaust Fans, Inline fans, wall mounted J-Flex fans, Roof Extractors, etc.
Address: Hinjewadi, Pune, Maharashtra, India.
Country: India
City: Pune
Telephone: +91 7757085306.
Website: www.jcbairtech.com

---
NEELAM LACE PVT LTD
Neelam Lace is an Indian-based, global manufacturer and supplier of superior high-quality webbing solutions – from light to heavy industrial webbing. Our expertise and experience, along with excellent manufacturing capabilities, allows us to produce a comprehensive range of webbing products that meet and exceed the demands of our customers, while adhering to stringent local and international specifications. We strive to innovate, together with our capacity to manufacture, customise, and being able to deliver anything from 5mm to 100mm webbing – gives us a distinct advantage. It makes us a global one-stop webbing solutions partner for a diverse range of industries and applications. We work primarily with our customers to customize webbing solutions to meet end-use specific requirements. With such a rich history and significant expertise in the development of narrow fabrics, we have developed thousands of product variants over the years. However, if a requirement is not currently within the Neelam Lace product portfolio, we offer a Product Development service where the webbing solution is tailored to meet the bespoke requirements of the customer. Innovation & Growth We strive to develop solutions for our customers' and the markets' needs New product development and customized solutions to meet our customers' requirements Our commitment to improve and innovate helps our customers to grow We will seek to further our capabilities if there is a viable market requirement Our objective is long-term stability for all
Product/Services: MANUFACTURER & EXPORTER OF NARROW FABRICS Neelam Lace, established in 1984, is an ISO 9001:2015 certified textile company in New Delhi, India. Company offices and production facilities are located at Bawana Industrial Area, New Delhi India. Neelam Lace is a manufacturer of narrow fabric & rope for use across many industries. Some sectors are as follows-: 1) PPE(Personal Protective Equipment)- safety Harness Webbings, Helmet strap, Tear webbing- Energy absorber Webbings. 2) Garment- Drawcords, Drawstrings, Webbings & ropes of all kind Polyester, Nylon, and Polypropylene for Hoodies, pyjamas, cargo belts, & other webbings for the garment industry. 3) Rubber- High-Temperature tapes- Nylon Curing Tape, 4) Promotional- Lanyard Ribbon roll, Sublimation Ribbon Roll, Sublimation paper, Hooks & other accessories of lanyards like Yo-Yo, Luggage straps, and Wrist lanyards. 5) Pet Accessories- Dog/Cat Collar, Harnesses, other webbings & ropes. 6) Medical- Webbings used in Patient handling, Wheel Chairs straps, Cord and ropes for medical uses & other webbings. 7) Backpack & Luggage- Webbings for backpacks & luggage bags- suitcases, messenger bags, Bottle straps, Thermoware-Bottle cover strap, tiffin box cover strap. 8) Cargo & Material Handling- Pallet woven strap, woven Strapping webbing, Lashing webbing, Composite belts & other webbings for the Cargo industry. 9) Queue Management Webbing(QMS)-for crowd control, and security in factory and caution areas.
Address: C-228 SECTOR 5 BAWANA INDUSTRIAL AREA NEW DELHI INDIA-110039
Country: India
City: NEW DELHI
Telephone: 9810410362
Website: https://www.neelamlace.com

---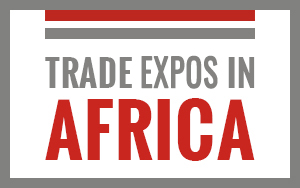 Advertisment
Sign Up for Newsletter
Sign up to receive our free newsletters!
We do not spam. We value your privacy!