IT / Telecom / Electronics Indian Exporters Directory
TechZarInfo
Techzarinfo would be a one-stop solution for all your IT related services and maintenance hence facilitating best solution and profitable business. Our solution comes in modules and also in packages starting from Website designing & development to website maintenance.
Product/Services: We provide best web services and mobile services and help our clients to visualize their dreams and make it a success.
Address: 34, Rakshan, Block-A,Sengalani Amman St, IIT Colony,Pallikaranai, Chennai,Tamil Nadu, INDIA.
Country: India
City: chennai
Telephone: 9043861518
Website: http://www.techzarinfo.com/

---
K2B Solutions
K2B Solutions is highly ranked among the top web services development company in India. We mainly focus on mobile apps development, website designing and development, digital marketing and IT consulting. With a team of skilled professionals and tech savvies, K2B Solutions provide end to end solutions to our clients making them stand out from their competitors. From the year of establishment, K2B Solutions have been in the top slot of the offshore development companies making relationships with clients across the globe. We deliver projects not only on time but with the desired industry quality resulting in hype in the client's business. We also have long term relationships with our clients and offer them brilliant solutions for their entire mobile and web applications.Blending latest technology and proven techniques have been our power over the past decade. This helps our clients to stay up to date with the happening market. We also have in mind the cost constraints and time restrictions which results in on-time delivery. We not only do business but also help others to partner with us. K2B Solutions, as a company, gives an open call to small web development companies or web service providers to partner with us resulting in a collaboration that makes small business grow. Partnering with us gives many advantages to your business resulting in an enormous growth. K2B Solutions will be a perfect place if you are searching for a web service company to build your business website or to develop a mobile applications that suits your business. With latest technology and emerging trend, your product will be available in no time. Contact us now and make your online presence strong.

Product/Services:
Being a web design company, K2B Solutions has various services to offer to the clients/customers worldwide. It has an experienced team of web designers and developers who are sure to develop quality and creative website. K2B Solutions is ranked top among the offshore web development companies.
Address:
K2B Solutions, No.5, Lakshmi Ammal Street, Ayyavoo Colony, Aminjikarai, Chennai – 600029
Country:
India
City:
Chennai
Telephone:
9600007006
Website:
http://www.k2bindia.com/
---
Marvel Info Comm Pvt Ltd
www.nationaltenders.com Nationaltenders- India\'s Fastest Growing Tender Portal We Provide Tenders Information From All Over India,Which Covers Differents Sectors, Like..Govt.Bodies, Co-oprating, Private, Trusts, Education etc. Value Added Services: Joint venture E-Procurment(Digital Certificate) Tenders Results Sub-Contaracting

Product/Services:
Tenders Information Services
Address:
613-614,B-Wing Maradiya Plaza, C.G.Road, Ahmedabad-380009
Country:
India
City:
Ahmedabad
Telephone:
8460305050
Website:
www.nationaltenders.com
---
KEM Co.,Ltd
We are speciallized in Screen filters like Privacy film for Monitor or Mobile , Eyesight protection film.

Product/Services:
Privacy filter, Privacy film, Screen Filter Eyesight protective film, Sunlight protective film
Address:
Seorae B/D 1F., 404-11, Geumgok-Dong,
Country:
Korea, Republic of
City:
Namyangju-city
Telephone:
82-31-5957137
Website:
http://www.nanoblind.com
---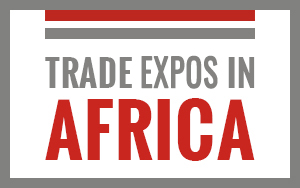 Advertisment
Sign Up for Newsletter
Sign up to receive our free newsletters!
We do not spam. We value your privacy!