Building & Construction Indian Exporters Directory
Labacorp Group
Labacorp Group is a diversified company with businesses in key economic sectors spanning manufacturing, construction, renewable energy, real estate, agribusiness, and exhibition among others. The Group has strong track record of operational excellence, board involvement, deep sectors expertise in Africa, with an extensive global network. The Group businesses include Labacorp Industries Limited (principal subsidiary) - engage in manufacturing, importing, assembling and distribution in various sectors; Labacorp Exhibitions - fair organizers & promoters; Labacorp Construction - property development company; Labacorp Power Solutions – international solar and storage project facilitators; Labacorp Media Limited - creative media & advertising company ; Labacorp Infinite Loop - innovative technology company; and Labacorp Empire Investments - acquisitions, asset and investment management firm. For more information, visit www.labacorpgroup.com

Product/Services:
Agricultural & transportation machinery, construction machinery, forestry machinery, power generation machinery, organic products, food and beverages products & equipment's, Oil & Gas Equipment's, textile machinery, ports & shipyards machinery, consumer electronic products.
Address:
P0 Box 18087 Austin Tx 78760
Country:
United States
City:
Austin
Telephone:
512 434 0777
Website:
www.labacorpgroup.com
---
SonaField Ceramic
we have more than 25 years of experience in sanitary ware manufacturing and supply we manufacturing different types of wash basin like table top basin counter wash basin cabinet basin

Product/Services:
Basins Table Top Basins Counter Basins Cabinet Basins One Piece Basins Wall Hung Basins Basins With Pedestal Basins With Half Pedestal Toilets One Piece Toilet Couple Suit Toilet Wall Hung Toilet Water Closet Toilet
Address:
Old Ghuntu Road Morbi 363 642 (Guj.) INDIA
Country:
India
City:
Morbi
Telephone:
(02822)- 243251 , 8980744011
Website:
http://www.sonafieldceramic.com/
---
Vibgyor Steel
Vibgyor International FZ LLC is all Cladding Solution Provider in the Middle East, UAE. We take the pleasure in introducing to you VIBGYOR INTERNATIONAL FZ LLC as one of the leading industrial sandwich panels manufacturing companies.

Product/Services:
Rivet top running crane
Address:
Vibgyor Steel, RAK Investment Authority,Al Hamra, Ras Al Khaimah, UAE
Country:
United Arab Emirates
City:
ras al khaimah
Telephone:
971 7243 4599
Website:
http://vibgyorsteel.org/
---
ZAAR Technologies
The ZAAR construction cloud application system is the software solution to solve the project management challenges in the construction field. This powerful app enables construction firms to be their most efficient, resourceful, dynamic and cost effective, promoting company growth. Our Construction Management App allows you to create custom automated work flows which enables your team to provide real-time status of assigned tasks, so that your stake-holders are aware of project progress. Instantaneous access to your data and project status allows for faster decision making, which can keep your project on timeline and Our App will help manage daily reporting in real time and much more.Â

Product/Services:
Construction Apps, Construction Daily Report App, Construction Apps For Android, Construction Daily Work Report App, Construction Estimating Apps, Construction Calculator
Address:
No: 34, Rakshan, Block-A,Sengalani Amman St, IIT Colony, Mr
Country:
India
City:
Chennai
Telephone:
4448500487
Website:
http://www.zaarapp.com
---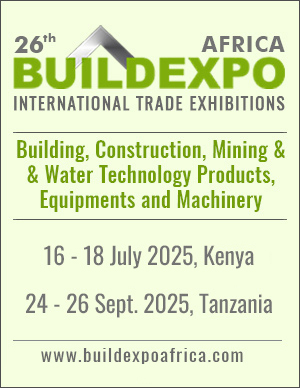 Advertisment
Sign Up for Newsletter
Sign up to receive our free newsletters!
We do not spam. We value your privacy!