Atomotive Indian Exporters Directory
Vortex Springs Components Pvt Ltd
Our company name is Vortex Springs and Components Pvt. This company provides different type of springs.
Product/Services: Springs
Address: Roz Ka Meo Industrial Area, Village- Raisika Tehsil- Nuh, Sohna Road
Country: India
City: Mewat
Telephone: 13022612213
Website: 123password1

---
JKR INTERNATIONAL
we are manufacturing and exporting firm engage in automotive and general engineering.
Product/Services: GENERAL ENGINEERING AND AUTOMOTIVE, BEARING,FORGING, AUTO PARTS PRECISION
Address: C-110, RAJDOOT ESTATE, UMAKANT UDHYOGNAGAR, RAJKOT- GUJRAT
Country: India
City: RAJKOT
Telephone: +912812369160
Website: www.jkrinternational.co.in

---
UNITED PETROCHEM PVT LTD
United Petrochem Pvt Ltd. is a leading manufacturer and exporter of Coolants, Car Care, Car Perfumes,Lubricants & Greases. Our manufacturing facility is in Sikri- Faridabad (Haryana) with ultra modern technology, which is a 2 hrs drive from Delhi Airport. Our company is having Marketing office in New Delhi . Establishment : We started manufacturing and marketing of Coolants in the year 2010. and this year [2016] we have launched new products range such as Car Care , Car perfumes and automotive lubricants and greases , with the brand name of "Automax"& "Empyreal". Association: We are associated with Tata motors Ltd. India for the last 30 years. Main focus areas are e sales & servicing and stockyard of Tata Motors commercial vehicles, petrol pumps and manufacturing automotive products. Our Main Products are: 1. Car Care Products 2. Antifreeze Collants • Organic • Inorganic • Hybrid PACKSIZE : FLEXI BALOON [20000 LTRS] ,IPC[1000 LTRS] 210 Ltrs. Barrel; 20, Ltrs BKT; 5 ,3,2,1, Ltr Poly jar & 500 mls Poly jar. Automotive & Industrial Lubricants: PACKSIZE : 210 Ltrs. Barrel; 20, Ltrs BKT; 5 ,3,2,1, Ltr Poly jar & 500 mls Poly jar.. Automotive & Industrial Greases: PACKSIZE : 50, 100 , 200 Gm Spout Pouch & 500Gm., 1Kg., 2Kg., 3Kg. Pail, 10Kg., & 18 Kg. Poly Bucket, 180Kg.MS Barrel, ,IPC[1000 LTRS], FLEXI BALOON [20000 LTRS] , Empyreal Perfumes are also available in all types of fragrance and tailormade. Plant , Machinery and Production capacity: • We have Manufacturing & R & D plant at Sikri, Haryana.. • We have blow molding and injection molding machines to manufacture HDPE bottle, caps and grease containers & We also have the latest filling lines. • Our Company is having production capacity of 60,000 MT per annum in single shift . Quality, Testing and R& D : • R&D : Our R/D Labs are equipped with Modern Testing Equipments managed by Highly Qualified Chemists. • Quality Certifications: United Petrochem Pvt Ltd . is an ISO 9001:2015 &14001:2015 company. • Compliance to Quality Standards: Products are made as per Indian(ISI) , Japanese (JIS K ) , American (ASTM D) , British (BS)Standards and OEM specifications. • Quality Testing: Products tested & approved by ARAI –India & CIRT-India Specialization: We are doing Private labeling for Federal mogul –India , Abro India, Lucusand India, Mahindra First choice India and Lumax India. Our OEMs : Products approved and used by leading OEMs in India. Global Presence: The products are being exported to Europe. Customer Service: We at United Petrochem Pvt Ltd. have a strong belief in long term customer relationship. Besides United Petrochem Pvt Ltd is providing international quality products at competitive prices and honoring delivery commitments, its professional set up ensures prompt responses to customer queries.
Product/Services: leading manufacturer and exporter of Coolants, Car Care, Car Perfumes,Lubricants & Greases
Address: 44/1A, SIKRI,FARIDABAD
Country: India
City: FARIDABAD
Telephone: +91-8586977603
Website: www.unitedpetrochem.com

---
A.V Automobiles Pvt. Ltd.
A. V Automobiles Pvt. Ltd from the year 2000 considered as one of the popular CNG cylinder testing service providers in all over Delhi/NCR. They use only the latest technology so even a minor fault in your cylinder can easily detect and solve easily. The company offers its CNG cylinder services to its valued customer at a reasonable price. And also, provide a complete certificate of this service. The company gets authorization in the year 2006 and now makes its reputation in the marke
Product/Services: CNG Cylinder Hydro Test , CNG Cylinder Testing CNG Sequential Kits Fitment Centre
Address: Khasra No. 94/11, Phirni Road, Mundka, New Delhi 110041, India
Country: India
City: New Delhi
Telephone: 9811171531
Website: http://www.avcylindertesting.com/

---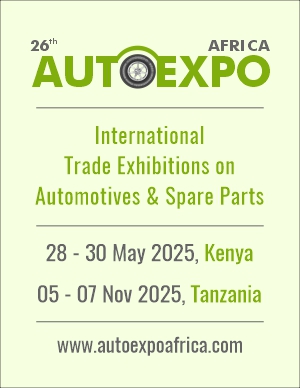 Advertisment
Sign Up for Newsletter
Sign up to receive our free newsletters!
We do not spam. We value your privacy!