Shenzhen, the major city of China's electronics manufacturing industry, has experienced a lot of obstacles since China's reform and opening up, but has always played a leading role in the manufacturing value chain during China's change and development. Through these years, Shenzhen's electronics manufacturing industry has come all the way from Huaqiang North to Asia and then to the world-famous center city of electronic information industry. The industry has kept improving and made remarkable achievements and now it has a comprehensive layout of 5G and the global commanding heights.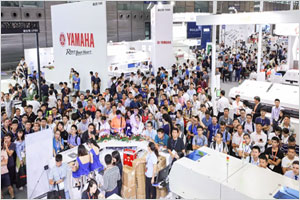 The annual NEPCON ASIA sets its base on the historical electronics industry and continues to pay attention to every upgrade and innovation of the industry. It undoubtedly provides a good opportunity not only for the Chinese electronics manufacturing industry to exhibit dynamic information and insight into industry trends but also for electronic companies to achieve business socialization. Especially at such a moment when the electronics industry is rapidly entering the stage of globalization, NEPCON South China has turned into NEPCON ASIA and aims at assisting the global electronics manufacturing industry to form a cross-border, all-round, multi-level win-win situation.

The annual electronic event is ready to go and is expected to have an unprecedented scale of 60,000 square meters

As a strong international exhibition of electronic manufacturing, the newly upgraded NEPCON ASIA will be held at the Shenzhen Convention and Exhibition Center from August 28to30. Over the years, based on the fast-growing Asian market, NEPCON ASIA has developed into an electronic manufacturing professional exhibition with high quality, comprehensive exhibits, good transaction results and wide influence in the industry.

NEPCON ASIA 2019 is expected to cover ​​60,000 square meters, attracting 800 exhibitbrands from 38 countries and regions, and expecting 60,000 professional visitors from the electronics manufacturing industry to participate. Looking at no matter the exhibition scale, number of exhibitors or the visitors, NEPCON ASIA 201 is about to become the largest NEPCON exhibition ever.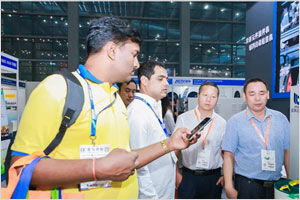 Full coverage of the electronics manufacturing industry chain

Popular 5G intelligent manufacturing shows its power

At this year's NEPCON ASIA, 5G technology and industrial chain will be an eye-catching feature. Centering around the theme of 5G, the exhibition will focus on new technologies and new products in the electronic manufacturing process such as printed circuit board, circuit board assembly, automated assembly and automated testing. The exhibition emphasizes the core needs of the electronics manufacturing industry and presents industry application program for communication, automotive, new energy and smart cities.

The combination of six exhibitions to create an "electronic carnival feast"

Detonating the annual hotspot of the Asian electronics industry

NEPCON ASIA 2019 will be combined with S-FACTORY EXPO, CS SHOW, AUTOMOTIVE WORLD CHINA, ELECTROTEST CHINA,AHTE SOUTH CHINA, to achieve the six exhibitions held at the same time in the same place. The exhibitions will cover5G communications, consumer electronics, automotive electronics, new energy, smart cities and other fields to create a vision and exchange feast for the electronics industry.

"Six-in-one" means that the electronic manufacturing process of PCB+SMT +Assembly+Test will be presented at one time. The exhibition will show the entire manufacturingprocessof circuit board including steps like research, development, design and procurement circuit board assembly, finished product assembly, inspection and testing, etc. The"smart factory" built by NEPCON ASIA at the end of August will gather a large number of enterprises in the field of electronics manufacturing and discuss the hot topics of digital transformation, lean production, automated assembly, automated warehousing, etc. to show the audience the true collaborative dynamic process of production equipment.

A strong lineup of electronics manufacturing brands is expected to attract 3,000 professional buyers from overseas countries and regions. At present, the influence of NEPCON ASIA has already radiated to Thailand, Vietnam, India, Malaysia, Japan, South Korea, Europe and the United States, and has become an international influence platform for buyers in the electronics manufacturing industry to obtain global market information. Overseas visitors will also become a beautiful landscape of NEPCON ASIA. The profound dialogue between Chinese electronics and the world will start from NEPCON ASIA.

More than Ten Forums

Gain More Industry Knowledge

Six major exhibitionsisn't enough? There will be more than ten professional forums in addition. NEPCON ASIA 2019 will give full play to the industry influence of professional forums and summits. By inviting experts and scholars in electronics manufacturing, outstanding business representatives and media partners, we have prepared more than ten forum meals for the participants, covering the details of electronic manufacturing. Sub-fields and hotspots will fully promote the technological upgrading of the industry and the sustainable and healthy development of the industrial chain.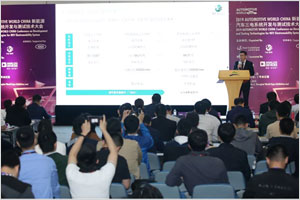 At present, NEPCON ASIA 2019 has included:Shenzhen Int'l SMT High-level Conference, Electronic Products Quality and Reliability Technology Summit, 2019 Forum on Electrostatic Protection in China's Electronics Manufacturing, 5G Communication Industry Conference, China Smart City Summit Forum, Themed Symposium of NEPCON and Smart Factory 1.0 - Future of Electronics Manufacturing, NEPCON Engineers' Salon and SMT Home Member Gathering, SAE- AWC 2019 Automated Driving Safety Technology International Forum, AUTOMOTIVE WORLD CHINA 2019 New Energy Automotive Materials and Key Components Technology Conference and many other events. We look forward to setting the event as a platform for resources and exchange of ideas. We would love to promote individual development at the same time while promoting win-win situation for corporations.

NEPCON ASIA 2019 will welcome new and old friends from all over the world with a full attitude! At present, the free pre-registration channel has been online, and there are many benefits after the online registration of the electronic badge. We sincerely invite visitors from the electronics industry to have face-to-face interactions at the exhibition, seize the wonderful opportunities and talk about the bright future.

Click the follow link to register NEPCON ASIA now!

http://reedexpo.mikecrm.com/111MHak

On August 28-30, 2019, NEPCON ASIAin Shenzhen Convention and Exhibition Center can't be missed!