IT / Telecom / Electronics Indian Exporters Directory
At Four Source Technologies, we work to deliver high-end services to make our customers happy. Use of advanced technology, in-depth market study, and expertise are some of our core strengths that enable the clients to achieve success for their online business.
Product/Services: Digital Marketing Service
Address: AA 98, Salt Lake Sector 1
Country: India
City: Kolkata
Telephone: +91 3369000055
Fax:
Website: http://4sourcetechnologies.com
Sacred Fig Design is one of the best and Creative graphic design agencies in India, specializing in Web & Graphic Design with a bold aesthetic. Sacred Fig Design has a diverse client portfolio spanning worldwide. With their primary focus on design solutions for business, entertainment, they run a dynamic and responsive Web & Graphic Design Agency. Sacred Fig Design has amazing team resources from around the world, and gives super competitive rates with high quality product delivery.
Product/Services: Graphic Design Agency Graphic Design Jaipur
Address: A-564 , 2nd floor, Arjun Path, Vidyut Nagar – A
Country: India
City: Jaipur
Telephone: 9694410109
Fax:
Website: http://www.sacredfigdesign.com
vStacks was formed to develop innovative web solutions that would help fulfill the demand of the market. We have grown from a few professionals to a strong team with over 25 years of experience in web-based development.
Product/Services: web hosting,mobile applications,android development,website designing,seo services,windows development,website development,iphone development,desktop application
Address: H-146/147, Sector 63, https://www.vstacks.in/
Country: India
City: NOIDA
Telephone: 8800217006
Fax: 8800217006
Website: https://www.vstacks.in/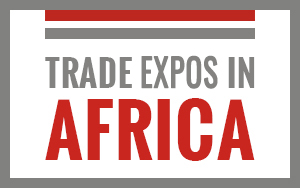 Sign Up for Newsletter
Sign up to receive our free newsletters!
We do not spam. We value your privacy!