Trade Associations
ASSOCIATED CHAMBERS OF COMMERCE & INDUSTRY OF INDIA (ASSOCHAM)
ASSOCHAM initiated its endeavour of value creation for Indian industry in 1920. Having in its fold more than 300 Chambers and Trade Associations, and serving more than 4 lakh members from all over India. It has witnessed upswings as well as upheavals of Indian Economy, and contributed significantly by playing a catalytic role in shaping up the Trade, Commerce and Industrial environment of the country.
Today, ASSOCHAM has emerged as the fountainhead of Knowledge for Indian industry, which is all set to redefine the dynamics of growth and development in the technology driven cyber age of 'Knowledge Based Economy'.
ASSOCHAM derives its strength from its Promoter Chambers and other Industry/Regional Chambers/Associations spread all over the country.
Address: 147B, Gautam Nagar, Gulmohar Enclave New Delhi-110 049
Pin Code : 110049
Country: India
State: Delhi
Telephone: ( 91 11) 2651 2477-79
Fax: (91 11) 26512154
Email: assocham@sansad.nic.in
Website: www.assocham.org
AUTOMOTIVE COMPONENT MANUFACTURERS ASSOCIATION OF INDIA (ACMA)
The Automotive Component Manufacturers Association of India (ACMA) is the nodal agency for the Indian Auto Component Industry.
It's active involvement in trade promotion, technology up-gradation, quality enhancement and collection and dissemination of information has made it a vital catalyst for this industry's development. It's other activities include participation in international trade fairs, sending trade delegations overseas and bringing out publications on various subjects related to the automotive industry.
ACMA is represented on a number of panels, committees and councils of the Government of India through which it helps in the formulation of policies pertaining to the Indian automotive industry.
Address: 6th Floor The Capital Court, Olof Palme Marg, Munirka, New Delhi 110 067
Pin Code : 110067
Country: India
State: Delhi
Telephone: (91 11) 2616 0315, 2617 5873, 2618 4479
Fax: (91 11) 2616 0317
Email: acma@vsnl.com
Website: www.acmainfo.com
CONFEDERATION OF INDIAN INDUSTRY (CII)
The Confederation of Indian Industry (CII) works to create and sustain an environment conducive to the growth of industry in India, partnering industry and government alike through advisory and consultative processes.
CII is a non-government, not-for-profit, industry led and industry managed organisation, playing a proactive role in India's development process. Founded over 117 years ago, it is India's premier business association, with a direct membership of over 7100 organisations from the private as well as public sectors, including SMEs and MNCs, and an indirect membership of over 90,000 companies from around 250 national and regional sectoral associations.
Address: Confederation of India Industry (CII Mantosh Sondhi Centre) 23, Institutional Area, Lodhi Road, New Delhi - 110 003, INDIA
Pin Code : 110003
Country: India
State: Delhi
Telephone: +91-11-24629994-7/ 24601437
Fax: +91-11-24621649/ 24633168/ 2460198
Email: cb@cii.in
Website: www.cii.in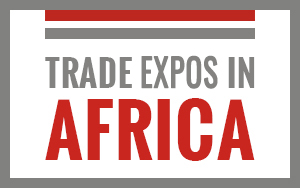 Sign Up for Newsletter
Sign up to receive our free newsletters!
We do not spam. We value your privacy!